Architecture around the world is getting more fantastic and futuristic every year. The kind of edifices that we used to see only in the movies will soon become a reality.
Several new projects are being initiated in various parts of the world. Take a look at some of the buildings which when completed will no doubt lead us into a new era.
Bionic City, Shanghai
This iconic tower should be ready in 15 years. Designed according to the laws of bionic architecture, this city-tower will be able to resist earthquakes, fire, floods, and hurricane. A sort of Noah's Ark of the future!
The European Spiral, Brussels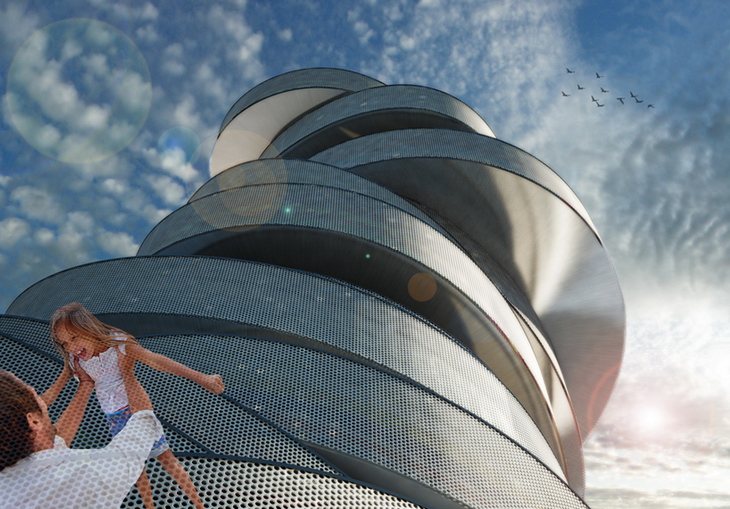 The European Spiral aims to demonstrate the togetherness and values of the members of the European Union. Designed by an Italian company called Madeoffice, the building is a path within the European cultural heritage of the past, the present and the future.
The Dancing Dragons, Seoul
The Dancing Dragons consist of two towers of 88 and 77 floors. The exterior of the tower will remind one of dragon scales. Each scale is in fact a window.
The City of Dreams Hotel Tower, Macau
Legendary architect Zaha Hadid is the mastermind behind this 40-story 5-star hotel. The tower houses approximately 780 guestrooms, suites and sky villas. The hotel tower will no doubt become an iconic landmark for Cotai and Macau.
The Endless City, London
This conceptual skyscraper is imagined as a vertical city that would extend London's neighbourhoods up into the sky. With a lot of green areas and parks it would become the modern Hanging Gardens of Babylon.
Infinity, Sydney
Designed by Crown Group, Infinity is a new luxury housing block with expensive restaurants.
Dubai Towers — The Lagoons
The Lagoons represent a new landmark in the urban development of Dubai. New skyscrapers, waterways and ports will make this a breathtaking complex.
Comments